Grand Officers' Night - May 7th, 2016
April 25, 2016
Click on the Announcment to download the reservation forms. Get your RSVPS in ASAP!
---
Get Prepared with Emergency Preparedness Day and Blood Drive
April 10, 2016
All Rainbow Assemblies and Girls - need to sign in at the Membership Table upon arrival
For Blood Drive information please click on the icon below
---
Grand Assembly Program/Ad Book
April 08, 2016
It is that time of year again!
Support our girls and put an Ad, Booster and/or Shout Out in the Grand Assembly Program Book this year!
The forms are available for download below:
Deadline: May 1, 2016
---
Looking for Information on Wessagusset Assembly???
April 07, 2016
---
DeMolay Ball: May 14
April 06, 2016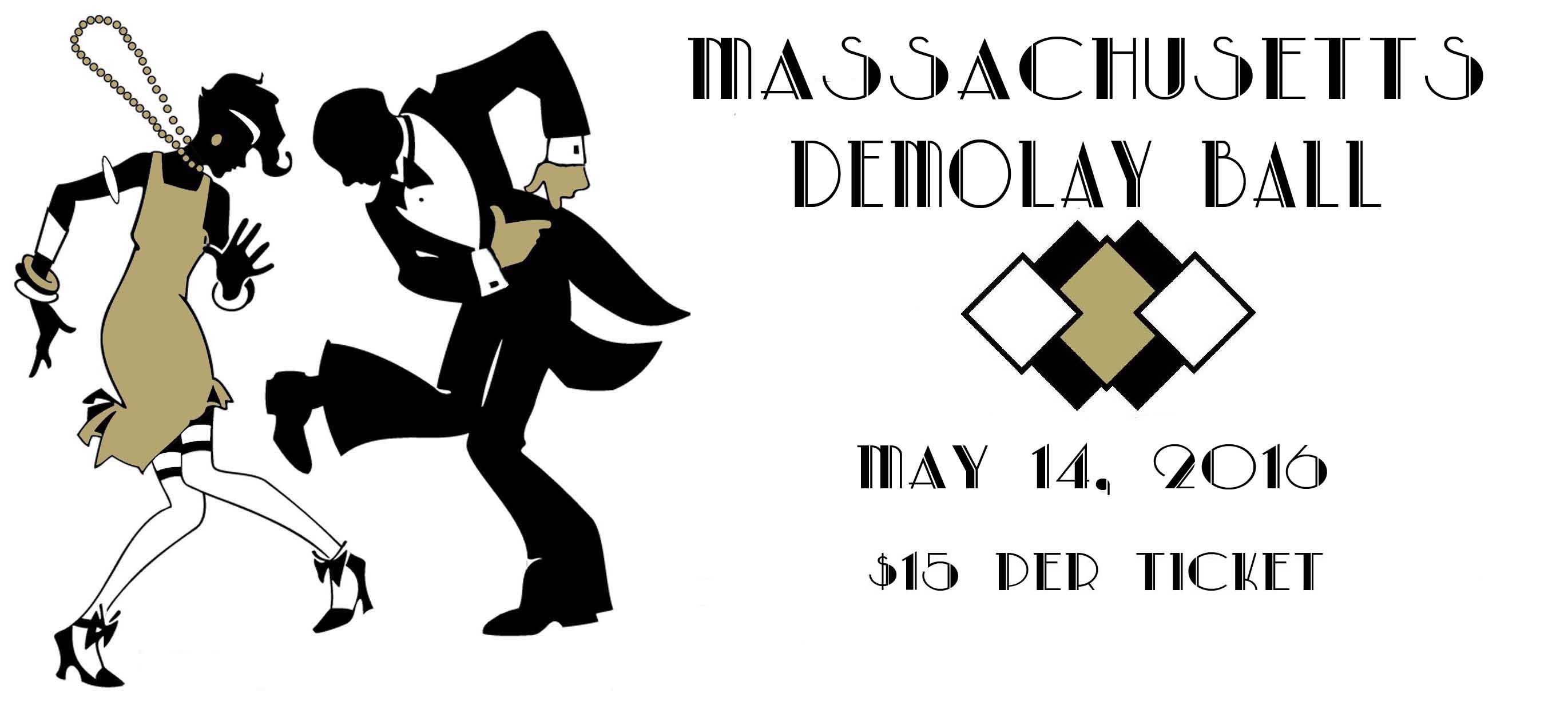 Strap on your dancing shoes and grab a partner, because this years Annual DeMolay Ball is just around the corner! May 14, 2016, DeMolays from all across the state are going to come together to once again dance the night away!
From 6:00PM-10:00PM Massachusetts DeMolay and Rainbow will come together to hit the Roarin' Twenties dance floor! From 6:00PM to 7:00PM dinner will be served for all those in attendance, and then from 7:00PM until 10:00PM the dance itself will be in full s…
---
The Four Ships
February 28, 2016
FOR ALL MASSACHUSETTS RAINBOW GIRLS
Quick!!
Do you like to TALK? Do you try hard in SCHOOL? Would you like to make new FRIENDS?
Then this game is made especially for YOU!!
Ship

What do I have to do

Friendship (goal is to meet friends outside of your assembly either at visitations or camp)

Introduce yourself to seven Rainbow sisters. NO…
---
Having Trouble Spreading the Word of Rainbow?
October 28, 2015
Advertising makes it easy, and what's easier and more attention-grabbing than a Yard Sign? They are colorful and can be displayed during events, meetings, activities, etc. Buy two - place one permanently on the lawn of the Masonic Hall and keep the other in the car for any event or community service that you perform!
Check out the Yard Sign sample HERE and contact Mom Debbie Kenny if your assembly can use one! (We all can!) It's SPRING- Decorate the green grass and increase membershi…
Upcoming Events
The ABC's of Submitting a Website Article
September 12, 2012 to June 30, 2016
Do you want to post an article on our website?
Please download the following documents and read the guidelines carefully
Website Article Template Form
(Click on the icon below)
Guidelines for submitting an article
(Click on the icon below)
Read more...
---
Video and Article Library
February 26, 2014 to June 30, 2016
Videos
Our video collection has been moved to a new home
Please go to the How To Join tab and select the Video and Article Library tab
or click on the icon below
Read more...
---
Have you earned your Anchor Charm?
September 12, 2015 to June 25, 2016
For bringing in a new member initiated after Grand Assembly June 2015 and before this Grand Assembly June 2016 you will earn this ANCHOR Charm representing the Grand Worthy Advisors theme this year "Sailing Along with Massachusetts Rainbow"
Each charm is a gift from Mother Sandra J. Marshall, Past Supreme Inspector in Massachusetts and current member of the Supreme House of Gold. To receive this special charm, the Mother Advisor needs to send Mother Marshall your name, the name of the...
Read more...
---
Gown Collection for Scholarships
March 27, 2016 to May 07, 2016
Last year, the Scholarship Committee collected gowns to be sold at Grand Assembly. This year, they are doing the same! Bring in your gently used gowns to the May Grand Officer Night and give them new life and a new home with another girl... Click on the gowns below for more information.
Read more...
---
BINGO! Join the Scholarship Committee for Fun!
April 05, 2016 to May 16, 2016
Read more...